July 28, 2018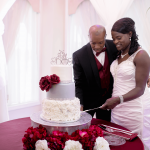 Saloni, I am so glad I hired you to do our 25th Anniversary cake. The cake was beautiful as well as delicious. I knew you were the one to do our cake when we met for the tasting and my husband ate the entire chocolate cupcake. Lol. We highly recommend you.
Gloria B
July 7, 2018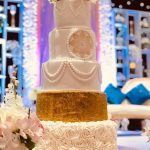 Thank you for making my cake dreams come true!!! Everyone is still raving about how good it was!!
Shivangi S
April 21, 2018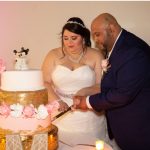 Saloni did an amazing job! My husband and I could not be happier with how our cake turned out. It was a gorgeous cake and tasted even better. From the moment we met her she was very professional. She was on time to our first meeting and brought several different flavors for us to sample. We chose a chocolate cake with amaretto frosting for our bottom layer (my personal favorite) It was decadent!!! For our top two layers we had an almond cake with chocolate frosting and a raspberry filling ( my husband favorite) this was a cake version of my favorite Italian cookie as well! Just overall amazing , we provided 3 pictures of what we wanted the cake to look like and she was able to design a cake that gave us our favorite looks from all 3 cakes. We highly recommend her!!!!
Mercedes Y
March 30, 2018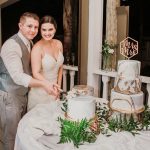 I have no words. Saloni's cake for my daughter's wedding was exceptional in every way. Stunningly beautiful, deliciously fragrant, and moist and full of flavor.
The cake is definitely a favorite topic of conversation of all our guests.
Thank you Saloni, for capturing my daughter's vision to perfection!
Amy S
March 26, 2018
My husband and I absolutely adore Saloni, she is EXTREMELY talented and a absolute dream to work with. Our cake for our wedding day was not only everything we dreamed of and just a total work of art but tasted so yummy as well. I almost didn't want to cut into it because it was THAT beautiful. 10 out of 10 stars for saloni!! Highly recommended.
Kenzi F
March 10, 2018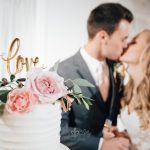 Bake A Wish created my daughter's dream wedding cake, simple and elegant!  It was delicious from the frosting to the filling and the texture was like your grandmother's made-from-scratch favorite!  All of our guests enjoyed the cake and we received so many compliments…not just how it looked, but also how it tasted!  Thank you for a job well done and wonderful response time and communication!  Highly recommend Bake A Wish!!
Donna G
February 11, 2018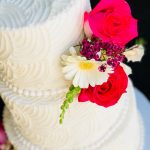 Excellent job! The cake was so good my guest ate the crumbs! Delicious beautiful cake!
This customer rated you highly for work quality.
Alisha M
December 3, 2017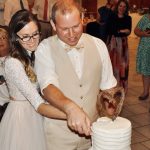 BEST. CAKE. EVER! I wanted a traditional wedding cake with a fun rainbow surprise inside. It was such a huge hit at my wedding! Everyone LOVED it!! It was so much fun  and very delicious!! I would definitely recommended Saloni to everyone for all types of celebrations.
Abby M
November 4, 2017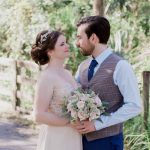 Saloni was absolutely wonderful to work with from start to finish. My Husband and I were having a destination wedding and couldn't go to Florida for cake tasting, so Saloni accommodated us by sending us samples overnight! We were so impressed by her timely responses, professionalism, and flexibility! She was absolutely a joy to work with and made the entire process much less intimidating. The cake at our wedding was more beautiful than I could have imagined and tasted fantastic!!! I would recommend Saloni to anyone and everyone in the Orlando area!
Allison. G.
October 14, 2017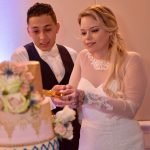 I am so happy I found Bake A Wish for my daughters wedding cake! It was stunning and also very delicious. Saloni was on time and was so friendly! Thank you for creating this incredible cake for my daughters wedding!  It was breathtaking?
Tami P